What's the Secret to Success on Twitter? You Already Know!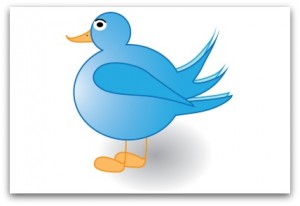 Have you ever asked…
"Does Twitter really work?"
"Can it help my business?"
"How do I get the most out of it?"
"How do I measure success?"
Odds are you have, because these seem to be the big social media questions on everyone's mind. If so, good news — I discovered the secret of success on Twitter last week and I'm about to share it with you, case study style. Ready?
Actually, I could spare you the case study and just ask you one question:
What makes you want to be around someone?
They listen to you?
They say interesting things?
They're kind to you?
They inspire you?
They care about you?
It's something like that, right? Well, there's your secret to success on Twitter.
If you don't read any further, check your Twitter behavior right now: Are you listening to people? Inspiring people? Saying interesting things? You're not just streaming quote after quote after quote are you? And surely you're not just promoting, promoting, promoting… are you? 🙂
I'm no Twitter saint, that's for sure. I don't pay enough attention there. I don't engage enough. But for four days last week, I got better, and over those four days, 14 new people started following me. (14 may not be many for you, but it would amount to a 42% increase in followers for me if I kept it up over the course of a month… not bad.)
But I don't even want to make this a numbers game, because that's the problem with Twitter. There's so much talk about "how many followers do you have?" that we forget that these followers aren't just numbers… they're PEOPLE!! How do you [should you] treat people?
Over these four days last week, I only tweeted about twice a day, and my tweets went something like this:
link to a post with marketing advice (from other people)
answered a question on Quora (which was then tweeted on my account)
promoted the website makeover event
gave a "shout out" to a writer I had just discovered
tweeted with a couple of website makeover attendees
retweeted a service offered by someone else
sent a message to @JamesMalinchaks about his Secret Millionaire show
responded to someone's tweet
Pretty basic stuff, right?
And here's the thing: I didn't set out to run a case study over four days. I just made a decision to try to pay more attention and get more involved on Twitter… and then I noticed a little rush of followers. That reminded me what Twitter is all about. Connecting.
So, if you want to know the secret to Twitter, forget strategy. Just connect. Forget "building your list." Just connect. Forget promoting. Just connect.
Everything else will take care of itself.
P.S. Wanna connect with me on Twitter? 🙂
P.P.S. If you put this to the test, report back to me and let me know how it works out for you.