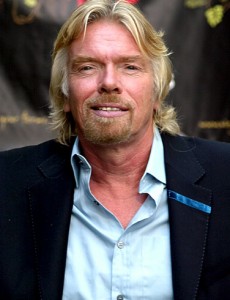 Richard Branson said about entrepreneurs in his recent Entrepreneur.com column, "we're a lot like Formula 1 race-car drivers: The person in the cockpit gets all the glory since fans tend to forget about the pit crew and the behind-the-scenes effort it takes to keep the driver on the track. Business is no different; an entrepreneur does not succeed alone."
I'd say, "Speaking is no different; a speaker does not succeed alone."
Hey, wait a minute, that's kind of the tagline for Succeed Speaking. 🙂
In all seriousness, I know from my years of working with speakers that one of the greatest challenges is the feeling of being alone… out there on an island, where everything — your success or your failure — depends on you. Ultimately, yes, you are responsible for your success or failure, but don't think for a minute that you have to be a "lone wolf."
If you read Napoleon Hill's report on successful people in his classic book, Think and Grow Rich, you know about Thomas Edison and Henry Ford and others who had a partner or some other type of support — Hill talks a lot about Mastermind groups — to help them achieve such remarkable success. Look around the business world today and it's no different.
Do you think Bill Gates built Microsoft alone? What about Steve Jobs and Apple? What about Donald Trump? Do a little research and you'll find that behind every great success — in business, sports, or anywhere — is a great "pit crew."
That includes Richard Branson, by the way: "I rely on an amazing team of advisors, managers and fellow entrepreneurs to help me run the Virgin Group."
Who's helping you?
If you're feeling like you're out there all alone, check out local gatherings of speakers or entrepreneurs — could be a formal association, or an informal Meetup — and look for a place to plug in with others who can help you achieve greater success. Alternately, take a look at our mentoring packages available for both emerging speakers and established speakers.