Do you have an "exposure magnet" mindset?
When I ask speakers what their #1 challenge is in getting their speaking business to the next level, the answer is often "I need more exposure," or "I need more people to know that I exist." No surprise there — that's the challenge of every business.
So how do you get more exposure? Is it just a matter of getting lucky? Is it about who you know? No. It's actually about…
Mindset.
Watch this video and you'll see what I'm talking about:
NOTE: I first shared this video with a small group of speakers in 2010. All the strategies still apply, but the "Oprah" reference is a little dated now. 🙂
[sws_yellow_box box_size="593″]
Now that you have the right mindset to generate exposure for your speaking business…
Would you like to learn how to leverage 11 different "channels" to get that exposure? The video above is just the first eight minutes of a 1-hour training in which you'll learn:
11 ways to get more exposure, including…

My strategy for routinely getting to the first page — and often first position — in Google search results
Two resources to get you discovered by national media
How to connect with the clients you're looking for — in a place where they'll be happy to hear from you!

Why just writing a book isn't enough to expand your business
How to be someone that the media wants to cover
And much more!
Valued at $97, you can get instant access to the video now for just $47. Click the "buy now" button below for instant access:
[s2Member-PayPal-Button sp="1″ ids="1922″ exp="43800″ desc="11 Ways to Get More Exposure Online Video" ps="paypal" lc="" cc="USD" dg="0″ ns="1″ custom="www.succeedspeaking.com" ra="47.00″ image="http://www.succeedspeaking.com/wp-content/uploads/buynowcc-orange-2.png" output="button" /]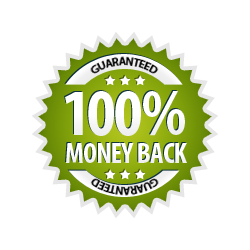 As always, your purchase is 100% guaranteed. Watch the whole video and if you're not satisfied, just let me know within 30 days of your purchase date and I'll give you a full refund. You have nothing to lose… but what could you gain if you finally get the exposure you've been looking for? [/sws_yellow_box]