AT&T, Verizon, the iPhone, and Your Speaking Business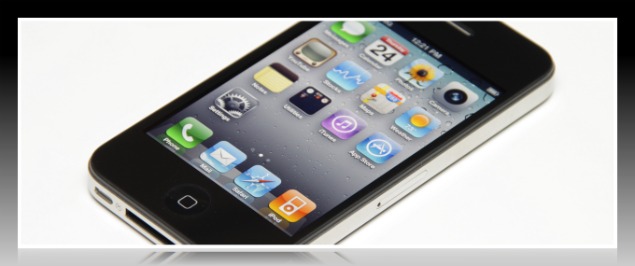 photo by Yutaka Tsutano
From the Succeed Speaking "Ideas & Inspiration" Newsletter:
In 2007, AT&T won some big bragging rights when they were named the exclusive cellular carrier for Apple's iPhone. Since then, the iPhone has made up roughly 80% of AT&T's smartphone sales — over 73.5 million units have been sold, generating billions in revenue for AT&T off the data charges alone.
It was a nice run… until 11am on January 11… when Verizon announced that they would begin offering the iPhone… and AT&T's exclusivity would come to an end.
During last week's one-day presale event, it's estimated that Verizon sold 500,000 iPhones, and it's estimated that they'll sell a total of 9 million this year (it's officially on sale today at Apple.com).
What in the world does this have to do with you? We're getting there! (And it doesn't matter who your cellular carrier is.)
AT&T's big problem is not that they lost exclusivity. Their problem is that the iPhone is seemingly the only thing they've had going for them since 2007.
Quick: What's the best thing about AT&T?
All I've seen and heard — as a casual observer from the sidelines — is excitement about Apple's product and disappointment in AT&T's (in terms of their service and call quality).
Now with Verizon coming into the picture, they find themselves with less of Apple and more of themselves.
What will they do?
Well, I have a feeling AT&T will get it all figured out. But there's a very important lesson — or warning — in here as it relates to your speaking business:
If you're not careful, you can fall into AT&T's trap.
No, not by offering sub-par service and hanging up on people (that could certainly do you in, but that's not what I'm talking about).
Just take a look at your business. Do you have your own "iPhone"? In other words, do you have 80% or more of your revenue coming from a single source?
For example: Does 80% of your business come from speaking? Then what happens if the speaking market takes a hit? (That one's not a hypothetical, unfortunately.) That's why you need to supplement your speaking with other revenue streams — like books, licensing, training, or any number of other options.
What about this — Is 80% of your revenue being generated by one particular speech? Or coming from one particular client? That's another dangerous scenario.
Business is looking up this year, and even though we know there's a long way to go, it doesn't take much to make us think, "Oh, okay, we're good… let's just keep it up!"
Let's go back to the phone business…
Verizon has been doing well in recent years — even without the iPhone — and they could easily go into "we're good" mode now that they've boosted their product line with the iPhone. Maybe they could just relax and coast for a bit.
But that's not what they're doing — not even in the very week of their big iPhone release.
Instead, just yesterday there was news of their "4G internet calling service" that they boast will "eventually replace the infrastructure that cell phones have relied on for more than a decade,"according to Brian Higgins from Verizon.
They know you have to keep moving forward to achieve steady, long-term success, and it's no different for professional speakers.
Keep your foot on the accelerator. Never become complacent. Never count on your cash cow.
Diversify.
Innovate.
Succeed.