Do it now. You become successful the moment you start moving toward a worthwhile goal. – Samuel Johnson

Did you get that? You are a success now! Take pride in that. Whether you're 20 years into your journey as a professional speaker, or whether this is your first top on the path… you have begun and that automatically puts you ahead of millions of others who have only thought about doing what you're doing.
Succeed Speaking is here to help you become more successful. Welcome!
Today's speaking business demands an evolution of ideas, speaking platforms, message delivery, content, and creative ways to engage your clients… and that's what we're thinking about every day!
As a speaker, your #1 priority must be creating and delivering content. But it takes a lot more than that to achieve lasting success with your speaking business. That's where we come in.
By taking advantage of our weekly newsletter, e-books, training programs, mentoring and other resources, you can now have a speaking industry insider on your side to help you have more fun, reach more people and make more money with your speaking business.
You don't have to do this alone. You can't do this alone.
We're here to help!
Welcome, and let us know how we can help you create the speaking business and lifestyle you dream of.
To your speaking success,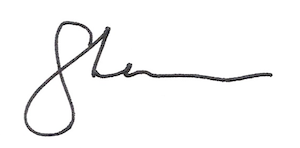 Shawn Ellis
Director, Succeed Speaking