9 Tips for Publishing Success — Expert Advice from Author 101 University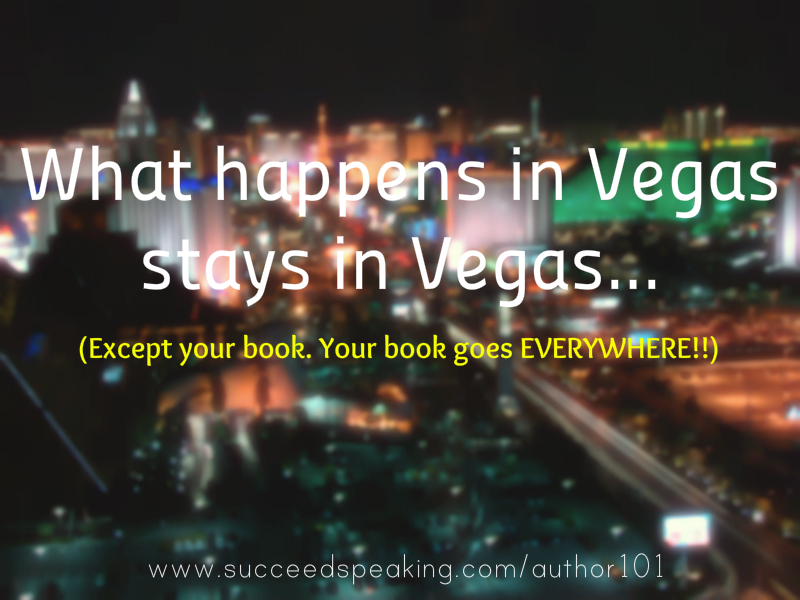 Have you been thinking about writing a book — for years — but just can't seem to make it happen? Are you writing a book right now and wondering how to get it published? Have you written a book that's just not performing as well as you had hoped?
Here are nine things I learned from Rick Frishman and his expert guests at Author 101 University (affiliate link) in Las Vegas that I hope will serve you and help you get your message out to more people in the year ahead:
The question is not "Am I qualified to share this message?" but "Am I committed to sharing this message?" — Brendon Burchard, Author of The Charge
The average advance from a major publisher is $500. — David Hancock, founder of Morgan James Publishing
Up to one half of the titles on the non-fiction bestseller list were written by ghostwriters. — Vicki St. George, Owner of Just Write Literary
5% of the author's responsibility is writing the book. 95% of the author's responsibility is marketing the book. — Peggy McColl, Author of Be A Dog With A Bone
Don't get an ISBN number for your self-published book if you think you'd like to get published by a traditional publisher one day. If you get an ISBN number, publishers can see how many copies you've sold… and if your self-published book doesn't sell, they're going to ask, "Why would this book [that you're pitching now] sell?" — Scott Hoffman, Founder of Folio Literary Management
Want to get on radio? Start fights. Example: If you're promoting Chicken Soup for the Pet Lover's Soul, use this hook: "Do people love their pets too much?" That will get callers, and radio stations want callers! — Alex Carroll, Author of Beat the Cops and Creator of The Publicity Vault
Do what you do with a spirit of giving. — Wendy Lipton-Dibner, Founder of Move People To Action
Think >> Do >> Now = Success. Think >> Do >> Now >> Persist = Long-term success — Dr. Joan Rosenberg, Creator of Emotional Pilates
Always have your book with you. — Rick Frishman, Publisher at Morgan James Publishing, Founder of Planned Television Arts (now called Media Connect), creator of Author 101 University
If you like these tips, then I encourage you to consider attending Author 101 University for yourself. (These are just nine tips out of a total of 32 PAGES of notes that I took while at the event!)
The next event is October 24-27 in Las Vegas, and if you register now, you can bring a friend free!
Rick is one of the classiest guys in the business and backs up his event with this guarantee: If you feel that you haven't received value worth many times your registration fee, just ask him for a full refund after the first day.
ADDED BONUS: If you register for Author 101 University through my affiliate link, I'll personally create a promotional mini-site for your book. (See an example here.) This is an important tool in any publishing campaign, and many firms charge $2500 or more to create such a site. It's a great way to build your list and sell your book.
(If you'd like one of these pages for your book without attending Author 101 University, then just send me a message through the contact form and we can discuss your project.)