Welcome to the Succeed Speaking Subscriber Toolbox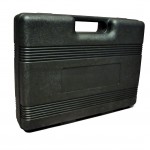 As a special thank you for being an email subscriber at Succeed Speaking, I've put together this toolbox of exclusive subscriber-only resources to help you have more fun, reach more people and make more money in your speaking business!
Enjoy the tools below, and watch here for new additions coming soon!
The latest addition:
Video: Five Game-Changing Mindsets to Grow Your Business in 2012 – The path to success for professional speakers today is very different from what it was 10 or even five years ago. Watch this video and learn proven success strategies for today:
Video Table of Contents:
Five mindsets shared by the most successful speakers (3:20)
How to attract followers, supporters and sponsors to your speaking business (4:30)
How to craft your content to earn higher fees (10:00)
Why you need to develop a product suite like Apple (10:43)
Seven most common products of NSA members (13:33)
Why your goal should NOT be to be today's best speaker (14:25)
Two ways to get leads for your speaking business (18:49)
What you need to know before you bank on telemarketing and direct mail (19:25)
How to save 62% on your lead acquisition efforts (23:58)
Nine popular channels for inbound marketing (25:00)
Does blogging work? ONE number you'll want to see! (28:55)
The #1 social network to generate business (30:20)
One more game-changing mindset that powers everything! (31:58)
A glimpse of how The Speakers Group is gearing up to help you in 2012 (33:30)
Toolbox resources:
$100k Biz Boost (video) and Succeed Speaking Business Revenue Audit (PDF) – Watch this 25-minute video and discover new ways to boost your revenue by six figures or more in just 12 months. Then go through the Succeed Speaking Business Revenue Audit and find the untapped revenue opportunities best suited for your unique business.
EXPOSED: 7 Myths of Speaking Success (PDF) – The market for professional speakers is not the same today as it was 20 years ago (or even 5 years ago). Read this 20-page report and learn what doesn't work today so you can do what does and build a speaking business that succeeds today and for years to come.
Is Your Website Working for You? The Succeed Speaking Website Report (PDF) – Market research indicates that as many as 97% of the visitors who come to your site will not be in "booking mode" at that time. But what if you could "capture" those visitors, engage them in conversation, and cultivate a booking in the future? You can! Read this 14-page report to find out how.

21 Inspiring and Innovative Ideas to Grow Your Speaking Business (PDF) – This is a compilation of 21 of the most popular articles from the Succeed Speaking Ideas & Inspiration newsletter… Inside you'll discover five keys to double your business, tips for more powerful presentations, guidelines for creating magnetic presentation titles, and more!
Services to Run and Grow Your Business:
NOTE: Some of the links above are affiliate links, meaning I may be paid a commission if you choose to utilize one of these services. I never recommend anything that I wouldn't be comfortable sharing with friends and family, but still, you should always do your own due diligence when making purchases online or elsewhere.
Tools of the Trade: